Tell Starbucks to Enact and Publicly Announce a National Corporate Policy that Mothers will Not be asked to Leave, Cover, Move, or Hide when Breastfeeding their Babies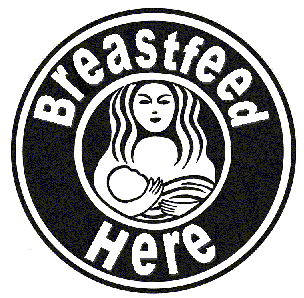 Orin C. Smith, President, CEO, Director
Starbucks Coffee Company
P.O. Box 3717
Seattle, WA 98124-3717
Dear Mr. Smith:
My name is ________________________ and I am ______ months old. I like to drink my mama's breast milk. It tastes good and it is so good for me. I like the fact that when my mama takes me places, she feeds me when I am hungry, which is a lot, since my tummy is so small. Sometimes she goes to Starbucks. When she does, I don't want to be hungry. I want to be able to nurse there, too. I don't like nursing under a blanket because I can't see my mama and my mama can't see me and it gets hot and uncomfortable under there. I really don't like nursing in the bathroom. That's gross. Do you like to eat your food in the bathroom?
Please make a policy so that no one will ever ask my mama to stick a blanket over my head or take me in the bathroom to nurse.
Thank you.
Sincerely,
Starbucks Should:
1) Make a clear national policy that mothers have a right to breastfeed in their stores without being asked to move, hide, cover up, or leave.
2) Starbucks MustTrain all employees that breastfeeding is different from other behaviors that customers might complain about (such as loud music, offensive language, etc.), and that employees are never to ask a breastfeeding mother to move, hide, cover up, or leave. Instead employees can advise the complaining customer to avert their eyes or move to a different part of the store.
3) Make the public aware of this policy.



For more information on breastfeeding go to:
www.lalecheleague.org or www.breastfeeding.com

These pages best viewed with Microsoft Internet Explorer version 6.0 or higher.
Click the MSN logo to download the latest version.